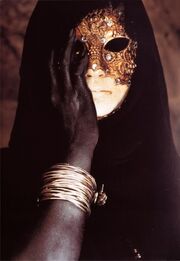 BIO [work in progress]
Edit
Birth: 08/13/1992
Species: Human/Loner/Geek
Diet: Frozen noodles, green tea
Lucky number: 3
Background story: C.A.L. was born in a quiet little town somewhere in a quiet little land somewhere in France. She never finished her vegetables, showing a rebellious attitude from a young age. She enjoys saracasm and has an habit of making jokes only she can understand. She's a recovering chocolate-addict which still goes to rehab from time to time. Aside from all that, she's your average lonely girl in her twenties. She's been writing/reading fanfictions since 2006 and spend 70% of her site stuck in front of her PC squealing and smiling devilishly reading fanfics about every pairing out there. Ships and Slashfiction changed her life, and ever since the day she found out about them, she dedicated her free time to make every ship she ever knew of suffer misery under her mighty pen.
Interests: Writing, reading, Collecting feathers and herbs...
TV shows: TVD, supernatural, Gossip Girl, Once upon a time.