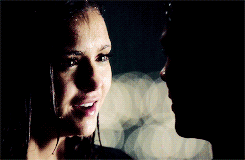 Yes, you loved Damon. You loved him with a passion that consumed you, and then when Damon died, the void you felt was too deep, too dark. Facing an eternity without your soulmate, you went off the deep end.
Sandbox

•

Episode Checklist

•

DPL
"You have the
p e t r o v a f i r e"
Hi, welcome to my userpage. I'm an admin/sysop
(verify)
here at The Vampire Diaries and Originals Wiki. I was made an admin sometime during late 2012, and I have been trying my hardest each day to keep the wiki up to date and free of spam and vandalism. I mostly edit
articles that need help
. I'm here everyday, so if you need help, whether it being;
with a block, vandalism, spam or just a general enquiry
contact me on my
message wall
, or see me in
chat
.