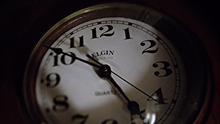 This page contains the Timeline which displays all events that happened on both The Vampire Diaries and The Originals in chronological order. This includes events affecting characters found in Flashbacks and Flashforwards that have already come to pass.
Ad blocker interference detected!
Wikia is a free-to-use site that makes money from advertising. We have a modified experience for viewers using ad blockers

Wikia is not accessible if you've made further modifications. Remove the custom ad blocker rule(s) and the page will load as expected.