Home
Talk

43
1,821pages on
this wiki
Welcome
Anonymous User
to
The Vampire Diaries & Originals Wiki!
WE'VE BEGUN OUR MASSIVE CLEANUP.
IMPORTANT NOTICE: Please respect all views and all perspectives. This wikia is meant for a better understanding of the show, and for a strong, friendly community. Hateful or vulgar posts against someone or something can and will be removed by the Admins. Thank you for reading this notice; please spread the word, and keep it nice.
Please note that swearing is not allowed.
CAUTION: This wikia contains spoilers from the novels, The Vampire Diaries & Originals.
CHARACTERS

Vampire Diaries Novels
Original Novels (1991-1992)
The Return series (2009-2011)
The Hunters Trilogy (2011-2012)
Stefan's Diaries (2010-2012)
The Salvation (2013-2014)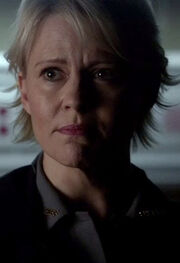 Sheriff Elizabeth "Liz" Forbes is the mother of Caroline Forbes. Caroline, Elizabeth's daughter, is a close friend and classmate to Elena Gilbert and Bonnie Bennett. Liz and her homosexual husband Bill Forbes are divorced, which is hard for Caroline because she doesn't get to see her father much now that he is off with his boyfriend, Steven, most of the time. Bill is now deceased. Sheriff Forbes and her ex are also members of the Town Council, who secretly protects the town from the vampires. Elizabeth's daughter Caroline was turned into a vampire by Katherine Pierce, leaving Liz torn between her daughter or the Town Council, who help protect the town from the type of monster Caroline is.
She initially was removed as sheriff by the Town Council when Alaric Saltzman (in his final evil state) told the Council about Caroline and Mayor Carol Lockwood's hybrid son. However, it seems since the simultaneous deaths of the Town Council, she is currently back as the sheriff.
Which Episode of Vampire Diaries or The Originals did you enjoy this week?
268 people voted in last poll. 63% of you felt The Originals: Red Door (2.05) was the better episode of the week over Vampire Diaries. Thanks for voting, and be sure to check back for new polls each week!
---
---
Join the Chat

Loading RSS data...
Refresh


The Vampire Diaries
Fade Into You Promo
The Originals
The Map of Moments Promo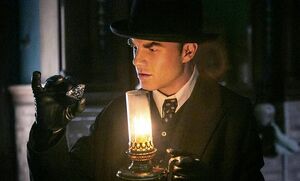 Kol in "The Originals: Awakening"