Welcome
Anonymous User
to
The Vampire Diaries & Originals Wiki!


WE'VE BEGUN OUR MASSIVE CLEANUP.
IMPORTANT NOTICE: Please respect all views and all perspectives. This wikia is meant for a better understanding of the show, and for a strong, friendly community. Hateful or vulgar posts against someone or something can and will be removed by the Admins. Thank you for reading this notice; please spread the word, and keep it nice.
Please note that swearing is not allowed.
CAUTION: This wikia contains spoilers from the novels, The Vampire Diaries & Originals.
CHARACTERS

Vampire Diaries Novels
Original Novels (1991-1992)
The Return series (2009-2011)
The Hunters Trilogy (2011-2012)
Francesca Correa is the owner of the Palace Royale casino, a dedicated philanthropist, the matriarch of a sizeable drug trafficking empire throughout New Orleans, and actually a member of the formerly believed to be extinct Guerra Wolf family. When Father Kieran's mental status began to deteriorate after being hexed by the French Quarter witch coven, Francesca replaced him as the Faction representative for the humans of New Orleans. Upon becoming Faction representative, her first goal was to become an ally of Elijah Mikaelson, who named himself leader of New Orleans after his brother Klaus became disinterested in the role. Francesca, along with Elijah (representing the Originals), Genevieve (representing the witches), Hayley Marshall (representing the werewolves) and Diego (representing the vampires) signed a treaty to ensure peace between all supernatural creatures in the city.
Which Family Member of the Original Family do you think may be the next to become a regular in season 3?
1508 people voted in last poll. 50% of you felt The Originals: Wheel Inside the Wheel (2.07) was the better episode of the week over Vampire Diaries. Thanks for voting, and be sure to check back for new polls each week!
---
---
Join the Chat

Season 7 airs in......
October 8, 2015 18:00:00 CST This message will be displayed if the timer does not show up (if you do not have javascript enabled on your browser)
Season 3 airs in......
October 8, 2015 19:00:00 CST This message will be displayed if the timer does not show up (if you do not have javascript enabled on your browser)

The Vampire Diaries
Season Seven teaser
The Originals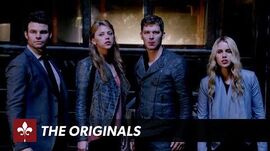 Season Three teaser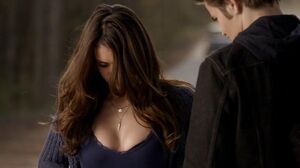 Elena getting ready for hitchhiking.
Create blog post
Blogs
Wikia is headed to San Diego Comic-Con this July with our SDCC Superfan Crew! W…

Read more >


Warner Bros. is going to have a HUGE presence at San Diego Comic Con, and we'r…


Read more >

Well, I can't believe it, but it's been five years.

Five years ago, on this very…

Read more >
See more >