Welcome
Anonymous User
to
The Vampire Diaries & Originals Wiki!


WE'VE BEGUN OUR MASSIVE CLEANUP.
IMPORTANT NOTICE: Please respect all views and all perspectives. This wikia is meant for a better understanding of the show, and for a strong, friendly community. Hateful or vulgar posts against someone or something can and will be removed by the Admins. Thank you for reading this notice; please spread the word, and keep it nice.
Please note that swearing is not allowed.
CAUTION: This wikia contains spoilers from the novels, The Vampire Diaries & Originals.
CHARACTERS

Vampire Diaries Novels
Original Novels (1991-1992)
The Return series (2009-2011)
The Hunters Trilogy (2011-2012)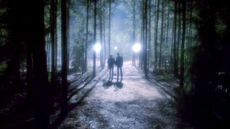 The Other Side was a mysterious dimension where the spirits of dead supernatural beings reside in a state of purgatory or limbo. It was created by Qetsiyah with the intention that should Silas consume the cure for immortality (also created by Qetsiyah), become a warlock, and die a mortal death, he would be forced to spend an eternity with her on the Other Side instead of crossing over to the afterlife and finding true eternal peace with his soulmate Amara. It is first mentioned by Anna when she appears as a ghost and talks to Jeremy Gilbert, telling him she's alone on the "other side". Anna admits that she does not know what it is officially called. However, other residents such Sheila Bennett and Esther and every other character refer to it as "the Other Side" as well. This place is ruled by the Spirits.
Which show are you excited for the most?
1697 people voted in last poll. 55% of you thought that Freya will become a series regular for the third season of The Originals. You we're right!. Thanks for voting, and be sure to check back for new polls each week!
---
---


Don't forget to vote in our annual TVDWA!
Join the Chat

22,190 Days airs in......
October 8, 2015 18:00:00 CST This message will be displayed if the timer does not show up (if you do not have javascript enabled on your browser)
Season 3 airs in......
October 8, 2015 19:00:00 CST This message will be displayed if the timer does not show up (if you do not have javascript enabled on your browser)

The Vampire Diaries
Season Seven teaser
The Originals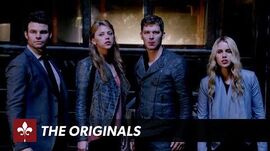 Season Three teaser
Klaus meets Katerina Petrova
Rebekah: "There has to be more to this dress."
Stefan: "There's not."
Rebekah: "So women in the 21st century dress like prostitutes, then? I got dirty looks for wearing trousers."
Klaus: "You wore trousers so women today could wear nothing."
Refresh for another entry