Welcome
Anonymous User
to
The Vampire Diaries & Originals Wiki!


WE'VE BEGUN OUR MASSIVE CLEANUP.
IMPORTANT NOTICE: Please respect all views and all perspectives. This wikia is meant for a better understanding of the show, and for a strong, friendly community. Hateful or vulgar posts against someone or something can and will be removed by the Admins. Thank you for reading this notice; please spread the word, and keep it nice.
Please note that swearing is not allowed.
CAUTION: This wikia contains spoilers from the novels, The Vampire Diaries & Originals.
CHARACTERS

Vampire Diaries Novels
Original Novels (1991-1992)
The Return series (2009-2011)
The Hunters Trilogy (2011-2012)
Alexia "Lexi" Branson was a vampire and was also Stefan Salvatore's best friend and companion. She had known Stefan and his brother Damon for over a century. Damon killed her to make the Town Council think that she was the vampire terrorizing Mystic Falls. She was 350 years old, placing her birth date around 1659 and her turning year in 1680.
Lexi met Elena Gilbert briefly before she died and gave her some relationship advice, encouraging her to give Stefan a chance. Elena thought of Lexi as a friend after they talked, realizing how much she cared about Stefan.
Which show are you excited for the most?
1697 people voted in last poll. 55% of you thought that Freya will become a series regular for the third season of The Originals. You we're right!. Thanks for voting, and be sure to check back for new polls each week!
---
---


Don't forget to vote in our annual TVDWA!
Join the Chat

22,190 Days airs in......
October 8, 2015 18:00:00 CST This message will be displayed if the timer does not show up (if you do not have javascript enabled on your browser)
Season 3 airs in......
October 8, 2015 19:00:00 CST This message will be displayed if the timer does not show up (if you do not have javascript enabled on your browser)

The Vampire Diaries
Season Seven teaser
The Originals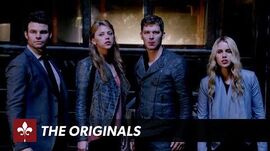 Season Three teaser

Klaus speaks with his newborn.