Welcome
Anonymous User
to
The Vampire Diaries & Originals Wiki!


WE'VE BEGUN OUR MASSIVE CLEANUP.
IMPORTANT NOTICE: Please respect all views and all perspectives. This wikia is meant for a better understanding of the show, and for a strong, friendly community. Hateful or vulgar posts against someone or something can and will be removed by the Admins. Thank you for reading this notice; please spread the word, and keep it nice.
Please note that swearing is not allowed.
CAUTION: This wikia contains spoilers from the novels, The Vampire Diaries & Originals.
CHARACTERS

Vampire Diaries Novels
Original Novels (1991-1992)
The Return series (2009-2011)
The Hunters Trilogy (2011-2012)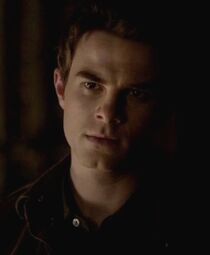 Kol Mikaelson is an Original Vampire, born to Esther and Mikael during the 10th century.
Kol is the fifth son born to Esther, the younger brother of a deceased unnamed older brother, Finn Mikaelson and Elijah Mikaelson, the older brother of Rebekah Mikaelson and Henrik Mikaelson and the maternal younger half-brother of Niklaus Mikaelson as well the uncle of Hope Mikaelson, Klaus' daughter with Hayley Marshall.
During the Middle Ages, Kol was born in a small village, now known as Mystic Falls and like the rest of his family, was a human up until his younger brother, Henrik, was killed by werewolves. It was because of this tragedy that his mother, Esther (who is the Original witch), and his father, Mikael, decided to take action to protect the rest of their family. Esther decided to perform the Immortality Spell. She then gave her children wine laced with Tatia's blood and then had Mikael kill her children. Later, Mikael forced them to feed on human blood, thus turning them into the first Original vampires. After the death of Esther, the various members of the Original Family all went different ways and it can be assumed that Kol made his way to Europe around this time.
Which show are you excited for the most?
1697 people voted in last poll. 55% of you thought that Freya will become a series regular for the third season of The Originals. You we're right!. Thanks for voting, and be sure to check back for new polls each week!
---
---
Join the Chat

Never Let Me Go airs in......
October 15, 2015 18:00:00 CST This message will be displayed if the timer does not show up (if you do not have javascript enabled on your browser)
You Hung the Moon airs in......
October 15, 2015 19:00:00 CST This message will be displayed if the timer does not show up (if you do not have javascript enabled on your browser)

The Vampire Diaries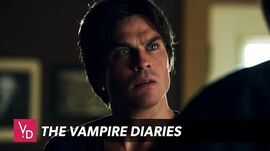 Never Let Me Go promo
The Originals
You Hung the Moon promo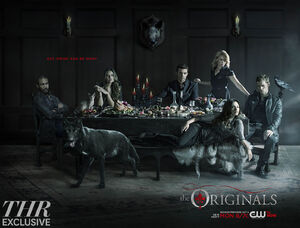 Promotional image for The Originals.