Welcome
Anonymous User
to
The Vampire Diaries & Originals Wiki!
WE'VE BEGUN OUR MASSIVE CLEANUP.
IMPORTANT NOTICE: Please respect all views and all perspectives. This wikia is meant for a better understanding of the show, and for a strong, friendly community. Hateful or vulgar posts against someone or something can and will be removed by the Admins. Thank you for reading this notice; please spread the word, and keep it nice.
Please note that swearing is not allowed.
CAUTION: This wikia contains spoilers from the novels, The Vampire Diaries & Originals.
CHARACTERS

Vampire Diaries Novels
Original Novels (1991-1992)
The Return series (2009-2011)
The Hunters Trilogy (2011-2012)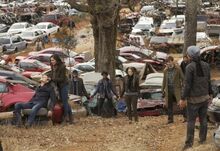 The Travellers are a mysterious millenia-old group of witches who have presumably been transmitting the knowledge of their spells from one generation to another since their emergence around the time of the Roman Empire, in modern Europe. Silas and Qetsiyah were said to be the most powerful members during their time. However, Silas became immortal, rendering him unable to practice magic, and Qetsiyah was later killed by the group for reasons that have yet to be explained. They also kept Amara's body hidden for thousands of years until Qetsiyah came back from The Other Side and located it with her magic.
Which Family Member of the Original Family do you think may be the next to become a regular in season 3?
1508 people voted in last poll. 50% of you felt The Originals: Wheel Inside the Wheel (2.07) was the better episode of the week over Vampire Diaries. Thanks for voting, and be sure to check back for new polls each week!
---
---
Join the Chat

Loading RSS data...
Refresh


The Vampire Diaries
The Originals
Fire with Fire Promo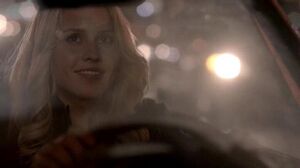 Rebekah leaves New Orleans