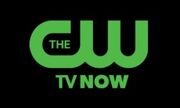 The CW is the TV network on which The Vampire Diaries and The Originals air on.
It was launched at the beginning of the 2009-2010 in the United States and is a joint venture between "CBS Corporation", the former owners of "United Paramount Network (UPN)", and "Time Warner's Warner Bros.", former majority owner of The WB Television Network.
The "CW" name is derived from the first letter of the names of these corporations (CBS and Warner Bros.). The network features a lineup of shows that, according to its President of Entertainment Dawn Ostroff, "appeal to people from 18 to 34 years old".
The network currently airs programming 6 days a week.
With its circa 2.50 million viewers per episode, it's the network's highest rated series. First episode of The Vampire Diaries was the highest watched episode on the CW (4.9 million viewers).
External links
Edit