"Now I'm hurt.."

This article contains spoilers that do not violate our spoiler policy.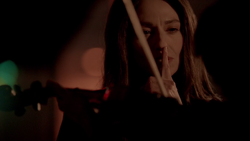 For the latest season see
The Originals
'
Season Four
News and Spoilers
.
The Originals
SPOILERS AHEAD
Season 4
Aurora de Martel could return.[1]
This Season's Theme: "This season is all about putting family love to the test by introducing something that is scarier and more evil than they are," says showrunner Michael Narducci. "And that thing is threatening the most vulnerable member of their family, their daughter."
How might The Vampire Diaries' series finale connect to the upcoming fourth season of its spinoff, The Originals?

"After you see this finale, and when we get to The Originals' finale, that question sort of answers itself," she tells us. "It sets the stage for either the future of The Originals or another piece of The Vampire Diaries universe. Whether we get the opportunity to go down that road, I have no idea. But it definitely opens the door for a nice iteration of the two worlds."[2]
References
Ad blocker interference detected!
Wikia is a free-to-use site that makes money from advertising. We have a modified experience for viewers using ad blockers

Wikia is not accessible if you've made further modifications. Remove the custom ad blocker rule(s) and the page will load as expected.