"
A long time ago, in a little Mediterranean village, there was a girl. As she came of age, the village girl began to manifest psychic abilities, a trait that had been forbidden in her land for as long as anyone could remember.
"
Psychics are a subset of humans, though classified as a supernatural species, that exhibit the ability to read, manipulate or control the minds of others.
Creation
Psychics are seemingly a natural occurring phenomenon, born with abilities similar to that of witches. However, unlike Witches', whose function is to be servants of nature, a psychic's function and purpose in the natural world is not known.
Bonnie Bennett's grandmother had once said that all witchcraft is rooted in psychic energy, which may make Psychics the precursors of witches that have honed their supernatural abilities with spells.
History
Arcadius was the first known Psychic and he used his powers for the good of his village, however, the village turned against him when they discovered his abilities. Arcadius was then burnt alive at the stake and in his last moments, he unleashed a psychic wave that actually created another dimension, where his soul currently resides.
The next known psychics were Sybil and Seline, who were banished to an island that was the former home of Arcadius. Seline used her powers to lure men on to the island in order to be butchered and eaten. They eventually became the first and only known Sirens, immortal creatures that feasted on human flesh, however, they had retained their psychic abilities.
Powers and Abilities
Basic Powers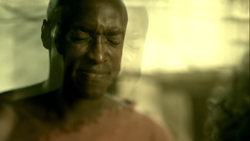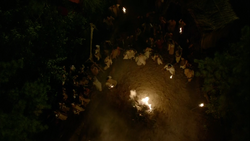 Uncommon Powers
Weaknesses
Known Psychics
Trivia
Gallery
References
See also
Ad blocker interference detected!
Wikia is a free-to-use site that makes money from advertising. We have a modified experience for viewers using ad blockers

Wikia is not accessible if you've made further modifications. Remove the custom ad blocker rule(s) and the page will load as expected.