Outside references are deliberately inserted references to The Vampire Diaries from TV shows, movies, and other outside sources.
Vampires Suck
Edit
Ten Things I Hate About You
Edit
In 1x02 Kat said: "I'm not skipping home to scribble in my journal that maybe you're a vampire!!"
(July 14, 2009)
In 5x18 Liz said: "Maybe something with vampires? Everything has vampires nowadays. Have you seen the Twilight movies, or Vampire Diaries?
(March 24, 2011)
Gossip Girl
Edit
In 3x18 Eliot said: "I love Dorota. We're tight now. We talked about "The Vampire Diaries" in the elevator on Friday."
(April 12, 2010)
In 1x13 Schmidt said: It's one of my desert island books. Along with Machiavelli's "The Prince", "Freak" by John Leguizamo, any of the scripts from the first season of "Vampire Diaries..."
(February 2, 2012)
Teen Wolf
Edit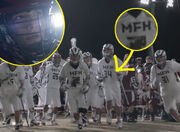 In 1x02 on the shirts of the lacrosse team there is MFH written on them. A reference to Mystic Falls High.
(June 6, 2011)
The Good Wife
Edit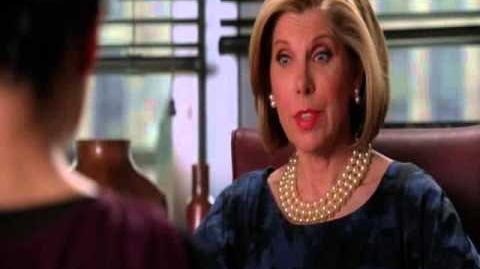 In 4x19 Kalinda mentions Vampire Diaries fan-fiction (about Delena) while Diane has no clue what is she talking about.
(March 21, 2013)
Supernatural
Edit
In 4x17, the first two suicides in the office building are by men named Ian and Paul.
Amour Amour
Edit
The pairing of Elena and Damon have been referred in this novel written by Krista Ritchie-"He's not the Clyde to my Bonnie or the Damon to my Elena."
​The Lost Herondale
Edit
"Sexiest is definitely Drusilla, though if you ask a girl, she'll probably say Damon Salvatore..." Simon shrugged.