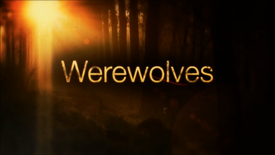 This is a list of all werewolves who have appeared or who have been mentioned in The Originals and The Vampire Diaries television series or novel series.
This includes untriggered werewolves and evolved werewolves.
Living Werewolves
This is a list of the currently-living werewolves in either series.
Tribrid
Deceased Werewolves
This is a list of werewolves in either series who have died or been killed.
Former Werewolves
This is a list of werewolves who have been turned into werewolf-vampire hybrids and are currently undead.
Deceased Former Werewolves
List of werewolves who were either born as or turned into hybrids and then killed.
Hybrid
See also
Ad blocker interference detected!
Wikia is a free-to-use site that makes money from advertising. We have a modified experience for viewers using ad blockers

Wikia is not accessible if you've made further modifications. Remove the custom ad blocker rule(s) and the page will load as expected.