Ad blocker interference detected!
Wikia is a free-to-use site that makes money from advertising. We have a modified experience for viewers using ad blockers

Wikia is not accessible if you've made further modifications. Remove the custom ad blocker rule(s) and the page will load as expected.

Dillon Casey (born October 29, 1983) is an Canadian-American actor who played a vampire named Noah on The Vampire Diaries. He is best known for his role as Sean Pierce in the television series Nikita. He has appeared in The Best Years and 11 Cameras, among other works in television, film and on stage.
Biography
Edit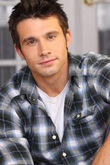 Casey was born in Dallas, Texas and raised in Oakville, Ontario. His father, Richard, is an urologist and his mother, Patrice, is an image consultant. After graduating from Oakville Trafalgar High School, Casey attended McGill University in Montreal to study science. Casey moved to Toronto "just to return to his roots" where he was chosen to play the role of "Trevor Lemonde" in a short running CBC show called "MVP". The show garnered attention for the young actor, putting him on a giant billboard in his underwear in Times Square. Casey recently relocated to Los Angeles, California where he recently received his black belt.
Filmography
Edit
System Crash (2001)
Code Breakers (2005)
11 Cameras (2006)
1-800 Missing (2006)
Monster Warriors (2007)
Zimmerman (2007)
The Best Years (2007)
Too Young to Marry (2007)
Killing Zelda Sparks (2007)
Shirtgun Guy (2008)
Victor (2008)
M.V.P (2008)
House Party (2008)
Captain Couiler (Space Explorer (2009)
Aaron Stone (2009)
Being Erica (2009)
Warehouse 13 (2009)
My Nanny's Secret (2009)
Valemont (2009)
The Vampire Diaries (2010)
Blood is Blood(2010)
Torchwood: Miracle Day(2011)
Nikita (2011)
External Links
Edit