Ad blocker interference detected!
Wikia is a free-to-use site that makes money from advertising. We have a modified experience for viewers using ad blockers

Wikia is not accessible if you've made further modifications. Remove the custom ad blocker rule(s) and the page will load as expected.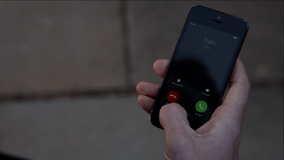 "
We didn't have mobile telephones in my day. Would have made life a whole lot easier, I suppose.
"
This page contains the cellphones that have been used by the characters of The Vampire Diaries and The Originals.
Elena Gilbert
Season 1
Season 2
Season 3
Season 4
Season 5
Season 6
Damon Salvatore
Season 3
Season 4
Season 5
Stefan Salvatore
Season 3
Season 4
Season 7
Jeremy Gilbert
Season 2
Season 3
Season 5
Katherine Pierce
Season 2
Caroline Forbes
Season 2
Season 3
Season 4
Season 6
Bonnie Bennett
Season 3
Season 5
Matt Donovan
Season 4
Tyler Lockwood
Season 4
Klaus
Season 2
Season 3
Elijah
Marcel
Rebekah Mikaelson
Season 3
Kol Mikaelson
Season 4
Anna
Season 1
Abby Bennett Wilson
Season 3
Mason Lockwood
Season 2
Malachai Parker
Season 6
See also