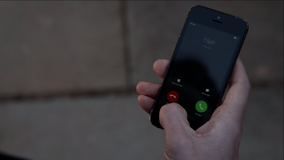 "
We didn't have mobile telephones in my day. Would have made life a whole lot easier, I suppose.
"
This page contains the cellphones that have been used by the characters of The Vampire Diaries and The Originals.
Elena Gilbert
Stefan Salvatore
Damon Salvatore
Jeremy Gilbert
Bonnie Bennett
Caroline Forbes
Matt Donovan
Tyler Lockwood
Katherine Pierce
Klaus
Elijah
Rebekah Mikaelson
Kol Mikaelson
Marcel
Anna
Abby Bennett Wilson
Mason Lockwood
Malachai Parker
See also
Ad blocker interference detected!
Wikia is a free-to-use site that makes money from advertising. We have a modified experience for viewers using ad blockers

Wikia is not accessible if you've made further modifications. Remove the custom ad blocker rule(s) and the page will load as expected.